Hoffmann Group ToolScout
Intelligent tool selection and determination of technological data
Selection of the suitable tool and determination of the precise application data play a key role in achieving the desired shape of your workpiece. Be it drills, milling cutters, turning tools or gauges – you will find in ToolScout the right tool for every application, and the individual application data for its use.
TOOL SELECTION
ToolScout offers reliable tool selection – in four simple steps:
Selection of the process
Determination of the material to be machined
Specification of the machining task
Display of the results list
Comprehensive filtering and sorting facilities in the results list – for instance by cooling/lubrication or by shank – then lead you quickly to the desired tool. Did you find what you were looking for? Then benefit from our seamless process chain and order directly from the Hoffmann eShop. Alternatively, you can download the results list as a PDF or save it in MyToolScout.
APPLICATION DATA
In the application data area, after you have input an article number and selected the material you receive reliable cutting data for operations planning, together with comprehensive tool information and CAD data. In this way you receive all the data necessary for optimum planning of the manufacturing process – including speeds and feeds, together with the necessary power and appropriate torque for setting up your machine tool correctly. For torque wrenches, the appropriate effective length of the plug-in head is calculated on the basis of a comprehensive library.
MYTOOLSCOUT
Would you like to make your next tool selection process as easy as possible? Registering on the Hoffmann Group's digital service platform allows you to configure and save your personal working environment: From individual machine data to machining tasks and tool favourites.
• Machines
In this area you can manage the parameters of your machine tool. These are used by the ToolScout to narrow down the tool selection, calculate the cost-effectiveness data and display the machine tool diagrams.
• Machining tasks
Here you can view and manage your saved machining tasks (tool selection and application data).
• Favourites
The Favourites function allows you to manage a list of your favourite tools. For example, this can be a list of the tools you hold in stock. Your favourites are identified in the results list and can be used as a filter during tool selection.
MACHINING
The world of machining is very diverse: From drilling through tapping, milling, turning to slotting and tumbling, ToolScout supports you in tool selection and cutting data calculations. At present we carry the details of more than 50,000 cutting tools across all manufacturers. For the tool selection and cutting data calculation we also refer to a comprehensive materials database - with information on many parameters including hardness and specific cutting force.
You specify the machining task in conjunction with the machining process and the material. The resulting hit list then offers you the facility of objective comparisons between tools. You can for instance select several tools from this list and view a cutting data comparison. This compares various parameters, including cutting speed, feed rates and cycle time amongst others. You can also view a cost-effectiveness analysis for the selected hit list items. This provides a diagrammatic comparison of the tool costs and machine tool costs, together with the metal removal rate. As in many other areas of ToolScout, you can also download a PDF for the cutting data comparison and also for the cost-effectiveness analysis.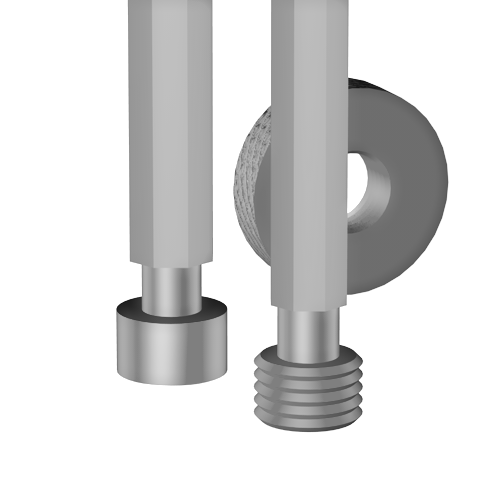 Gauges
Here you can find suitable tools for checking the maximum and minimum sizes of holes, slots, shafts and threads. The following types of applications are available:
You can also use a form to make an enquiry for special versions – such as special calibrations or special sizes – and you can upload your individual workpiece drawings in support of that enquiry.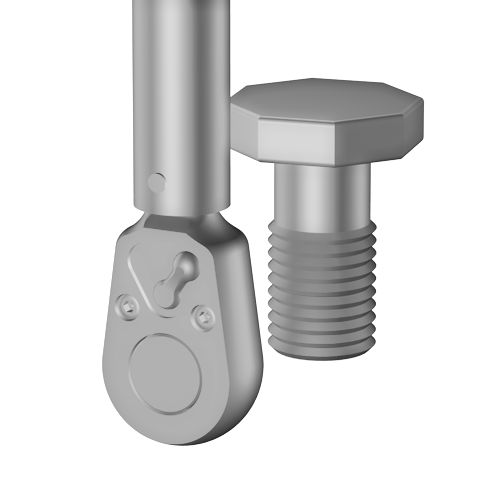 Torque
In this area you can find the right torque wrenches for your special requirements. If you perform a tool selection for "Screw", first specify the screw to be tightened, by inputting the type of thread and size, together with the strength class. ToolScout calculates the recommended torque and suggests the appropriate torque wrench for it.